Newsletter v21.02
January 2021 is moving along and every day there is more exciting and thought-provoking technology news, gadgets, and applications for early-adopters and citizen futurists to consider and experiment with.
👋 Personal
An update on personal challenges.  I finished the 7-day Newsletter Bootcamp by Kristian Freeman.  It was $10 on Gumroad, a platform for creators to share and sell their products. I enjoyed the bootcamp and rather than go through the document in one session, I chose to receive a daily email.  The information was useful, but, I do wish there had been to submit a newsletter for review.  That would require time for Kristian, but, as an updated version he could charge for that additional service.
The challenge that I will complete is the 14-Day Gumroad Product Challenge.  The challenge doesn't cost anything (just your time) and includes a PDF document with daily activities.  More importantly, if you join the forum (and you should!) you will providew datily status updates to keep you accountable, receive feedback from other participants and offer them feedback.  I have already added a couple of people to my network that have provided great feedback and suggested resources.
You will only grow by being active in the forum and being honest with yourself on dailhy progress. I hope you join a future challenge and would love to see your products!
The other challenges I have are of medium duration.  They are both 90 days. #90DaysOfProse (write for at least 10 minutes per day) and 90 days of language learning with Drops .  I haven't missed a day yet!
The next semester of my Master's program began on Wednesday, so I won't be adding more challenges until that is done 😀.
News of the Week
🤑 Bitcoin (BTC)
Bitcoin is a cryptocurrency invented by Satoshi Nakamoto in 2008. Cryptocurrencies are digital assets (created through math) used in place of money. The history of Bitcoin is fascincating because no one knows who Satoshi Nakamoto is. Satoshi might be one person, or a group of people.  They might be alive or not. In the beginning only a handful of people in the world were aware of Bitcoin.  Over time, mathmeticians, computer scientists, cryptographers and enthusiasts iterated on the original Satoshi paper and by 2011 real transactions were being made with Bitcoin. There are at least 13 documentaries on Bitcoin.
Bitcoin is an open-source project that became active in 2009. The important concepts are the blockchain and the distributed ledger. In the beginning, the first coins were worthless compared to the standard US dollar. As bitcoin gained credibility and the infrastructure became stable, the exchange rate has increased in dramatic fashion. Bitcoin is extremely volatile!
As I type this, one BTC is worth $38,940.71 USD.
If you haven't explored the world of cryptocurrencies you should.  There are many other coins besides Bitcoin, but Bitcoin is currently the most important one. It seems inevitible that the world will transition to digital currency at some point in our future.  Will it be 10 years? 25 years?
If you signup with my referral link, Coinbase will reward both of us $10 USD in bitcoin once you have spent $100.  It's free to signup.
👓 2020 VR Usage
Last year two events had significant impact on the adoption of consumer-level VR. On the hardware side, the incredible success of the Oculus Quest 2 (awesome price:performance ratio) and on the software side, Valve's Half-Life Alyx.
🚙 No chips for you!
More physical things are being connected daily.  There is no stopping the growth of the Internet of Things and humanities appetite for computing power. Surprisingly, a few automakers had to shutdown a line or two due to chip shortages. Whoa!
Volkswagen sounded the alarm about the growing problem last month. Now more automakers are reporting problems, including a Ford plant in Kentucky that shut down temporarily, a Jeep plant in Mexico that extended its holiday shutdown and other factories that are trimming production plans based on their supply of semiconductors.
📱App of the Week
My choice for app of the week goes to TextExpander. TextExpander replaces a shortcut, called a snippet, with a longer string of text.  It's cross platform and can do more than just simple text replacements. You can nest snippets, include images,  and text formatting.  It's a time saver, and once you start using it, you'll be hooked!
It is not a free service, but, if you find yourself constatnly typing the same thing over and over, it may be worth it for you.  Plus, it's less expensive than a Starbuck's drink.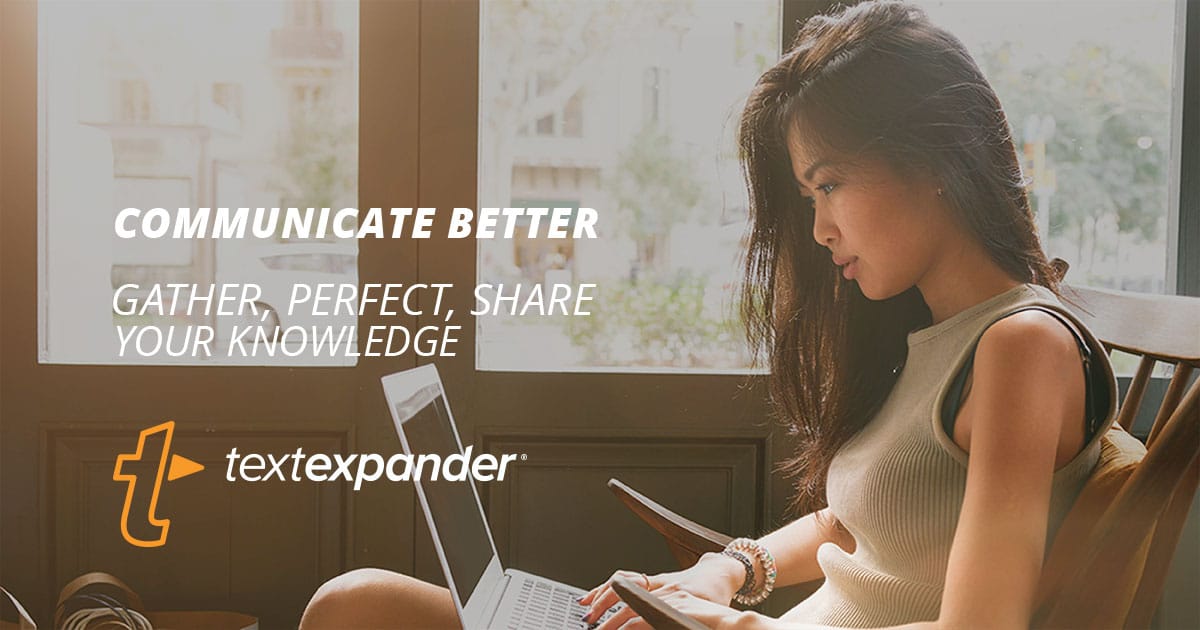 FYI: TextExpander monitors the keyboard as you type (so it can recognize snippets).  Some applications do not allow this, for example typing in a password field.  TextExpander does not work universally.
👩‍💻Website of the Week
I am constantly amazed at the quality of services available on the Web. Many of them are either FREE or have generous limits at a free-tier. As I wander more into the content creation realm, my use of Unsplash has gone from monthly to almost every day.
Unsplash began as a community sharing high quality images and pictures that could be used royalty free.  As the number of photographs increased, and through the power of APIs, other sites and applications began integrating with Unsplash which further increased their popularity, increasing even more contributions. I think this is what Amazon refers to as a flywheel or a virtuous cycle.
If you are preparing a presentation, building a new landing page, looking for new wallpaper or want to spruce up a post, head over to Unsplash and choose from some of the best images anywhere.  You won't be disappointed.
🎛 Gadget of the Week
I will always be an early adopter. I am always thinking about the future.  Who wouldn't want a smart shelf that reorders your coffee before you run out. The Amazon Dash Smart Shelf is a scale with embedded electronics and comes in three sizes (S, M, L) – just like a T-Shirt :-)
During configuration, in the Amazon app, you choose from a list of products an item you want to have monitored.  In my case, on the small scale I have Nespresso pods for my espresso addiction.  It's simple, and absolutely not a necessity, but once you go back to working in an office it may be practical.  The list of supported products includes snacks, cleaning supplies, office supplies and some weird stuff like keyboards 🤷‍♂️
🎙Podcast Episode of the Week
For US Citizens and those living in the United States, it has been an interesting week to say the least. GeekWire is a fast growing technology news site based in Seattle, WA.  I am a dedicated fan of their work and have had the good fortune to meet a couple of their journalists.
---
Have a wonderful weekend and a productive week ahead.
Be seeing you!
Enjoying these posts? Subscribe for more